Digital Media Licensing Association Annual Conference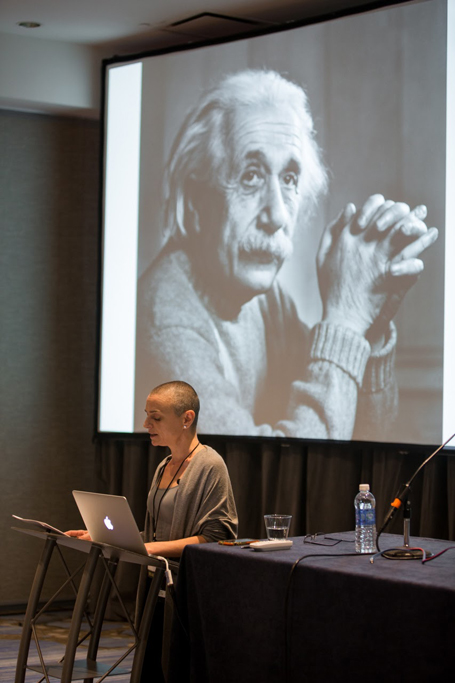 For several years I was a member of the trade organization PACA, the Picture Agency Council of America. Since leaving the agency where I worked for 16 years, I changed career track, and PACA changed their name to DMLA, Digital Media Licensing Association. Despite moving away from that industry I have maintained some of my relationships; these are people with whom I saw the business change in many often painful ways.
Executive Director of DMLA, Cathy Aron, is an old friend, and she decided to take a chance and invite me to be keynote speaker on day two of the conference. Holding a business audience for an hour isn't easy but apparently it was well received and I received the greatest compliment, all I could hope to achieve: people said they were inspired. Thanks always go to the photographers whose work I present, including Jim Mortram, Janette Beckman, Michael Massaia, and Eric Pickersgill. Oh and of course thanks to Mr. Karsh whose Albert Einstein is seen here.
Photo courtesy and © Joe Santa