Annual Seminar of the American Photography Archives Group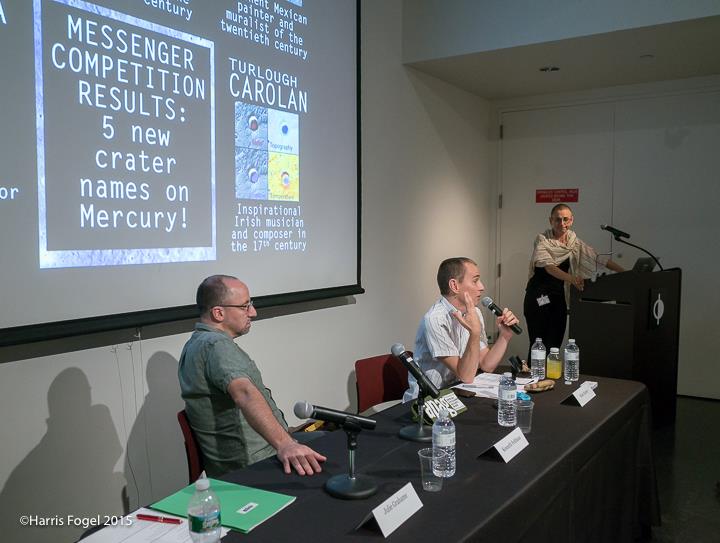 The second annual seminar for APAG members and non-members was held at our favourite venue, ICP, on September 12 and 13, 2015. It featured fascinating panelists and was packed full of information pertaining to archives, what to do with them, how to look after them, who might purchase them and how to otherwise leverage their value. Just a few majorly important points of business!
Here I am on my web panel, showing off about the crater on Mercury that was named after Yousuf Karsh.