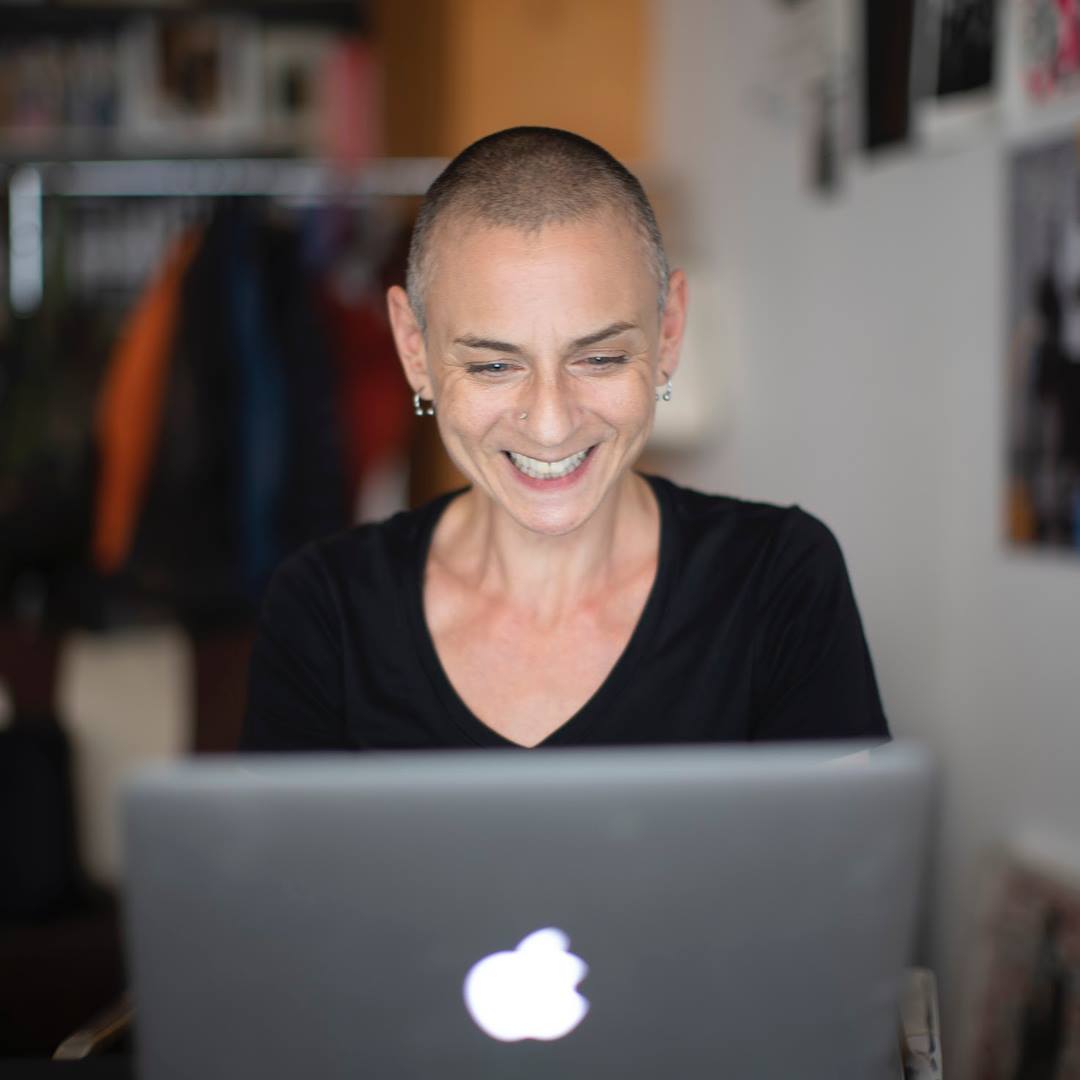 © Michael Benabib

"So much advice and pointers that are priceless. I let my husband listen to your advice and he was asking who he was listening to, so I said do you remember Anna Wintour, well Julie is that in the her field. He loved how you were straight talking with clear explanations." Allan Graham Tay

"I very much appreciate the time we had and I continue to process what you said to me. For example, I have taken to heart your observations about web design. Over the next month, there will be significant revisions to my website, including fewer drop-down menus, space devoted to my books, and a new "logo" that, unlike the current one, is less over-designed. You were also on the mark about looking at galleries as a suitable venue for my work." Larry Smukler

"We met at the Portfolio Reviews when you reviewed my images. I'm writing to thank you for the valuable feedback you offered me. I really appreciate your honesty and kindness. I think you were very generous and forthcoming. Not every reviewer provides that level of help. I have thought about your comments and suggestions about how I might improve my work. I believe what has been most helpful, and what I took away, was a new sense of wanting to make work that is fresher, more intuitive, conveys more of a story, and to avoid the generic. " Ann Steiner

"Julie was instrumental in putting together my book "Street" and has been great source of information and guidance over the years through her blog aCurator.com" Phil Penman

"There is only one Julie Grahame. From the minute I met her she has been a positive force in my life." Ernie Paniccioli, Author, Photographer, Artist, Lecturer

"So glad I contacted you. I've been looking at these for so long that I could no longer see them, if you know what I mean. I like your selections and sequence very much. Stuart Zaro

"Curator Julie Grahame is known for her wit and passion as much as her unfailingly stellar taste. A fierce proponent of strong narrative and conceptual content as well as beautiful presentation, her website aCurator.com is a gold mine of under-appreciated contemporary photography." Brian Dilg, author, Why You Like This Photo: The science of perception

"Lots on my To-Do list now - thanks a million. Let's do another hour after I've had time to digest and get some things done." Derek Brown, Tomboy Bangkok

"I hired Julie to review and reorganize my site – 5 pages of images shot over the last 5 years. She was smart, thoughtful, and helped me to focus my site towards the goals I had discussed with her. Generous with her time and knowledge, Julie also gave me confidence in what she chose for the site from the 100+ images we started with. I'm very happy with the selection and its flow now, and I have Julie to thank for that!" Rob Lindsay

"I knew as soon as soon as I met Julie that I wanted to avail of her services as a consultant and curator. When It came time to start entering some larger competitions I contacted Julie for her eyes and ears on my project. She generously gave advice, was more than happy to do whatever I asked or needed in the way of assistance. Having her guide me in choosing the best images to submit as well as sequencing was invaluable insight not just for now, but future reference. I liked the fact that she was completely flexible with her time, putting up with several uploads from me, and happy to have a real life conversation about the work. All of this will help propel me forward in the right direction. I'm looking forward to working with you again. Thank you, Julie!" Carole Goodwin

"Although your advice was amazing and my other experiences were great, what resonated with me above all else was how genuine and incredibly generous you were. I was already very lucky to have a professional of your caliber look through my work but the no-bullshit and candid conversation we had will be a propellant for me to continue working my ass off for a long time. Growing up in a city where there is not an established photography community, I was taught that I had to go to NYC or LA to ever be taken seriously and that if I did go there I would probably drown in a sea of much more talented creatives; your encouragement showed me otherwise. You're also a testament that you can be world renowned in your field (confession: I did a lot of google stalking after we spoke) and still be a real person that cares about others trying to find their way in a creative field." Marisol Dorantes-Silva, ASMP Portfolio Reviews at Photoville.

"I called Julie in a panic. Referred by the best people I know, Julie dove head first with me into the viral media blitz of my project "Removed." Together we navigated international media requests for print, online, and television use of my images. Organized, persistent, and with confidence, Julie represented not just the use of my work, but also the integrity and meaning of my personal vision so that the work did not fall to ill use. Coaching me along the way, Julie has taught me skills that I will forever use in my practice. Julie Grahame is joyfully stern, an awesome teammate, and makes a mean latte. You should work with her." Eric Pickersgill

"It was a pleasure meeting you, a privilege to have my portfolio reviewed by you, and a breathless experience to attend your workshop. Thank you immensely for a highly productive weekend! I can't wait to get started incorporating your insightful suggestions." Teri Darnell, SXSE Workshop, 2017

"Thanks again for the amazing workshop at the South x Southeast Gallery. It presented a wealth of valuable information and posed great questions for me to think about... I thought you might like to see what your influence has resulted in. A good workshop shifts the ground under your feet. Yours did. Thanks again." Warren Simons, SXSE Workshop, 2017

"Julie made a massive impact. The feedback was straight to the point, enthusiastic, challenging, inspiring and very helpful. And I'm still amazed over how much I learned - and how she made me want to take my projects further. I really recommend this workshop." Cicilie Risaasen, NORD workshop, 2016 & 2017

"Julie Grahame has greatly influenced my work and career. Her insightful analysis and perspective on my portfolio, website, artist's statement and overall direction of my work has been so helpful. In short she is amazing and my most trusted advisor." Laura Migliorino

"Julie Grahame was a guest at my Lecture Series class at the School of Visual Arts, where various people from the photo industry (photographers, editors, curators, writers) came to share their knowledge and expertise with the photo students. Julie was exceptionally brilliant - honest, open, wise and funny. As one of the students wrote "She has very strong opinions and told us everything - No Filters. Very helpful!" I would recommend Julie to anyone needing advice and guidance with their photo careers." Ellen Wallenstein

"I contacted Julie as I needed input on a personal series that is currently a work-in-progress. I had never paid for a consultation before and I am glad that I reached out for assistance. Julie provided me with insight not only on my current project, but also helped me with ideas about marketing my other work. It's important to get objective input and Julie was not only helpful, but her charming personality was also a delight with which to engage. I would definitely reach out to her again." Pej Behdarvand

"Julie was extremely helpful in editing and sequencing my project. She has an incisive eye, a forthright manner and a wonderful sensibility. She clearly addressed all of my concerns, and she gave me valuable advice for improving my project statement. Talking with her on the phone was the best part of the process. Julie went above and beyond in her efforts, and I'm delighted to give her my highest recommendation." Stan Raucher

"The editing process is by far the most difficult. It's here that I have to make the most difficult decisions and eliminate photographs from the overall edit… This time around however I was really fortunate enough to have Julie Grahame of aCurator work closely with me on the final edit for 'Los Banilejos'. She's incredible and I highly recommend her to any photographer looking for assistance or direction in their work." Antonio Pulgarin, speaking to WorldPhoto

"Marco and I thought that our talk was very productive and hands-on where appropriate. You equally provided plenty of food for thought and insight that will help us move forward and focus on areas that require improvements/changes. This feels exciting, so thank you!" P.S. "your version of our bios is AWESOME." Hanni Cerutti

"Julie Grahame is our hero, seriously. For those who need help with navigating the photo world, whether it's editing and pricing your work or just general advice, Julie is your woman with a wealth of knowledge. As Dave Shelley (UPI's Creative Producer) likes to put it, "Julie is the Kevin Bacon of the photo industry! If you don't know her personally, you know someone who does!"" Laura Roumanos, Executive Producer, United Photo Industries.

"Julie Grahame is a multiple energy bomb, full of dry and witty british humor, a warm intellect, sharp observations and a dedicated heart for photography. We learned quite a lot - while laughing - a fantastic way of learning, if you ask us!" The Image Troopers

"I never knew what a bad editor I was... I am truly grateful for all your insights." Anon.